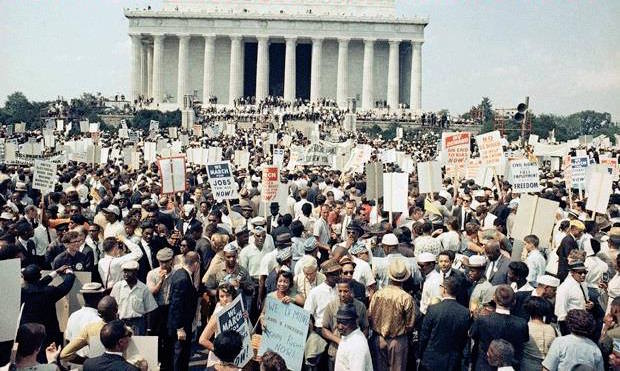 In the week since Election Day, we've seen more than 100 years of social and economic justice advocacy and legislation threatened and the cherished diversity of American society thrown into question. Not only the Affordable Care Act, but also Medicare is under siege. A Muslim registry has been proposed. Deportation forces that are opposed by the governments and police of our largest, most vibrant cities are planned. And, most tellingly, an array of bigots, xenophobes, racists, outsourcers, climate-change deniers, and just brutish and incompetent people is lining up to lead our nation at home and abroad.
Many of you have joined in protest. You've said #NotMyPresident, loud and clear. We urge you to continue, but also to resist the gradual "normalization" of this administration-in-waiting. There is nothing "normal" or "American" about what is being proposed.
What to do, right now? Here are three suggestions:
Read–and learn. Congressman Jerry Nadler has just come out with a must-read primer demonstrating how to use existing government as a tool of resistance.
Organize. Join one or more of the meetings taking place across New York to plot our collective way forward. There's one called Rise Up Together: The American Majority Against Trump this Sunday, November 20th, from 6 to 8 pm at The Center at 208 West 13th Street, Manhattan.
Help. Support the neediest and most vulnerable–those who are immediately threatened. We'll be making more suggestions, but you can start by supporting and empowering the Muslim community; defending reproductive choice and the right to free or affordable contraception; informing and protecting our immigrant neighbors and families; and standing up for the right to health care by using the hashtag #IfILoseCoverage.
If there was ever time for solidarity, it's NOW. We're partners in the campaign to #CLOSErikers. Join us for a vigil outside Gracie Mansion on Sunday afternoon, December 4th