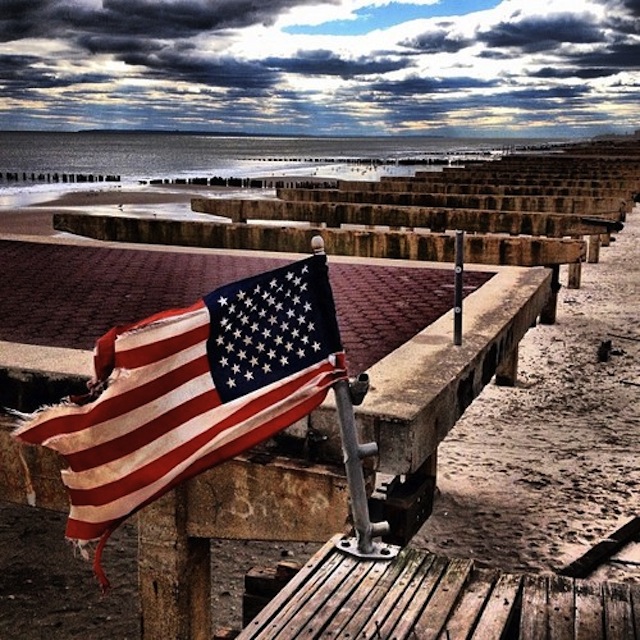 This past week Greater NYC for Change and more than 45 other organizations signed on to a letter calling on the Governor and Mayor to acknowledge the problems facing the disadvantaged residents of Far Rockaway and Hamilton Beach after Hurricane Sandy, including death from hypothermia, lack of hot food and nutrient supplements, and risk of asphyxiation from using gas stoves to heat apartments.
We've been hugely successful in bringing attention and help to these areas, which can be difficult to access and include some of New York City's poorest residents. But on the eve of the President's visit to survey the area and a proposed $30 billion relief package from Governor Cuomo for New York State, we need your help to make sure the needs of Far Rockaway and Hamilton Beach residents are addressed. It only takes a few quick phone calls to elected officials, and we've supplied the numbers to call and the script below. A few minutes of your time can insure that our neighbors get the resources they need, for now and to rebuild their futures.
Here are the elected offices to call today:
Governor Andrew Cuomo
Albany Office- Phone: 518-474-8390
Senator Joseph Addabbo:
Albany Office- Phone: 518-455-2322; Fax: 518-426-6875
District Office- Phone: 718-738-1111; Fax: 718-322-5760
Assemblymember Phillip Goldfeder
Temporary Office- Phone: 718-805-0950; Fax: 718-805-0953
City Council Speaker Christine Quinn
District Office- Phone: 212-564-7757; Fax: 212-564-7347
Legislative Office- Phone: 212-788-7210; Fax: 212-788-7207
City Council Member James Sanders
District Office- Phone: 718-527-4356; Fax: 718-527-4402
Legislative Office- Phone: 212-788-7216; Fax: 212-227-1210
Queens Borough President Helen Marshall
Office- Phone: 718-286-3000; Fax: 1-718-286-2876
Thank you for your dedication to this effort. Remember, it's because of your support and advocacy that the residents of these deeply afflicted areas are being helped. We ARE making a difference in their lives!
SCRIPT/E-BLAST:
Hello, this is [your name] with [your organization/]. Can I speak to the staff member in charge of relief efforts from Hurricane Sandy?
Good morning/afternoon, [staff member name]. I'm calling on behalf of a coalition of more than 45 groups working with the New York Resilience Coalition to support relief efforts in Far Rockaway and Hamilton Beach. The situation facing the almost 80,000 residents there is still dire two weeks after the hurricane. With the return of freezing temperatures this week, we're concerned for our neighbors since there have been deaths from hypothermia and asphyxiation and these severely damaged areas have received less relief support than others in New York.
Our volunteer efforts have secured funding for 100,000 body warmers to prevent hypothermia and portable toilets to improve hygiene and stop the spread of disease caused by raw sewage. However, these resources are not enough to stabilize the conditions in Hamilton Beach and Far Rockaway.
We're asking elected officials to join us in calling for the resources to address these problems. We're particularly concerned to make sure, as the President visits the area Thursday, that Far Rockaway and Hamilton Beach are included in Governor Cuomo's $30 billion relief request for New York.
Can you and [Senator, Congressman, Assembly Member, Council Member, etc] help us make sure that residents' needs are represented in requests to the President, the Governor, and the Mayor? [If response is positive, proceed to the next.] Here's what we need:
Approval of a State EOC proposal for increased FEMA funding to provide warming stations, hot food, and increased medical support
Increased transportation for the evacuation of residents as well as temporary housing
These are the most pressing needs. Above all, we want to make sure that Far Rockaway and Hamilton Beach are included in the Governor's request for relief and rebuilding.
Can we count on you to make sure these needs are acknowledged? [Note response.] Let me make sure I have your name spelled properly. [Check for spelling of name.] Someone will get back to you later about these areas. Thanks so much, [name].
Please note that our coalition's letter to the Mayor and Governor, posted on Facebook, now has over 3,400 views. Please keep up with the progress by following Greater NYC for Change on Facebook!